Posts from the Jeans Category
Choose another category?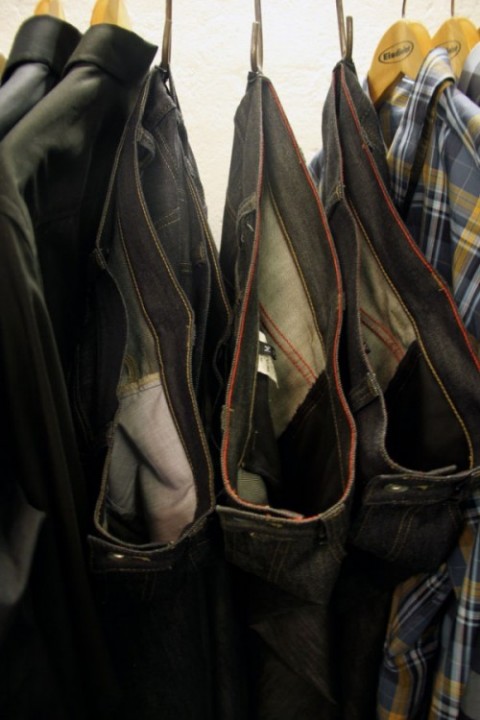 The material of these Director's Cut jeans was woven in a German textile mill. Sadly one of the last of its kind that produced jeans fabric. The red stitching on the inside of the jeans makes for a nice dalliance and produces a bold contrast against the deep indigo.